---
Secret one
To get to the secret area, you need to do some swimming. Start here:
Swim down, and turn left:
Go through the door, and again turn left:
Go through the second door, then turn right:
swim up: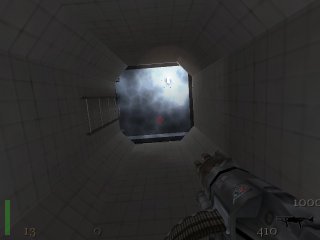 and climb the ladder into the secret area:
---
This document is Copyright © 2001-2011 W.Finlay McWalter. Thanks to many generous contributors.
Rights to copy, modify and distribute are as specified in the Open Content Licence.